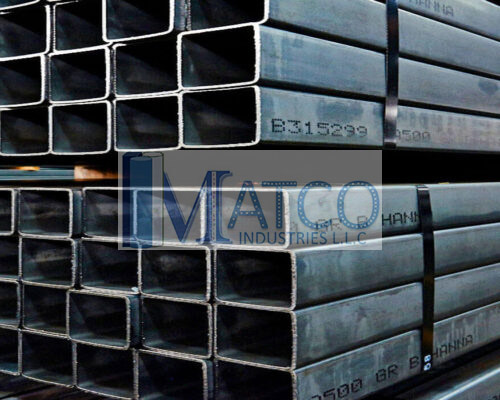 MS / Mild Steel Pipe and Tube in Saudi Arabia
Matco Industry is a well-known manufacturer, exporter, and supplier of mild steel pipe and tube. The customer-supplied items are created from high-quality, standardized raw materials. Modern technology in our storage facility aids in enhancing productivity and producing goods of high quality.
Pipes are made of mild steel, often known as plain-carbon steel. Since it is now in general form, the expense steel is relatively inexpensive, but it also provides material qualities that are suitable for a wide range of applications.
Description
Important Applications for Mild Steel Pipe and Tube
As is well known, MS pipes have poor tensile strength; nevertheless, by executing the carburizing, the surface hardness may be enhanced. It is utilized for numerous things because of this. It costs less and is simple to shape into a structure. For the production of steel tubes, 0.25 percent carbon is employed. Even though it contains less carbon, it remains liquid and may be used to create structures of any size and design.
Agriculture and irrigation
Industrial water lines
Plant piping
Galvanized steel fences
Parking barriers
Road barricades
Discretionary fences
Roadside railings
Steel gates and windows
Structural and fabrication work
Water pipelines
Systematic sewerage
Energy pipelines
Crude oil piping
Piping in oil refineries
Matco Industry is aware that client demands may be satisfied via development and quality. We are well known as suppliers of pipes and tubes in Dubai for this reason. Contact our team of experts if you are seeking to purchase any items so that they can help you with the selection and installation processes.