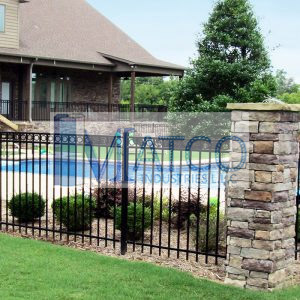 Aluminium Fabrication in Saudi Arabia
Matco Industry is one of the leading makers, stockists, vendors, and exporters of plates, coils, and rods made of aluminum steel, which is expanding gradually. Customized services are regularly offered to customers by our vast human resource pool. Our staff is able to provide a top-notch solution at every level.
Due to our dedication to innovation and customer satisfaction, we are currently among the finest providers of aluminum fabrication in the UAE. We provide these products in a range of shapes, sizes, and dimensions to suit both commercial and domestic needs. We specialize in providing aluminum plates and sheets that might have their sizes modified, and our aluminum coils are highly ductile and light.
Description
Make sure the range of goods and services in which we are knowledgeable is broad:
The metal is light in weight.
Have a surface that is semi-smooth with a dull mill finish.
Excellent workability; frequently utilized in the food and beverage processing industry as well as other industrial industries.
Corrosion-resistant.
The most flexible and straightforward to produce are metal sheets.
The ability of the goods to be heat-treated enhances their performance in all weather conditions.
At Matco Industry, cutting-edge technology is available to ensure accurate and efficient manufacturing. We have skilled workers that can cut down on production losses. As we develop things that are made to order, we continuously strive to boost efficiency and guarantee complete client satisfaction. We have an assortment of labourers working for us to ensure that you receive your goods on schedule. If you're looking, give us a call right away.