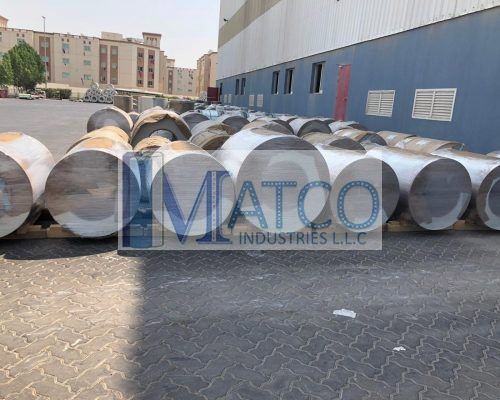 Mill Finish Aluminum Coil in Saudi Arabia
Aluminum sheets and coils in a variety of colors and finishes are available from Matco Industry. The best mill-finished aluminium coil suppliers in all nation. We provide our customers with items at fair prices. Our skilled staff never wavers in its commitment to providing consumers with high-quality goods and services. Reach out to us if you want to acquire any metal items for practical solutions since we can personalize the products to your specifications.
Description
Mill Finish Aluminium Coil Has A Wide Range Of Applications
Aluminium is the perfect material to make a variety of goods. It is used in the manufacturing process to prepare a variety of goods for commercial or personal consumption.
It is used to create oil pipes, aviation oil tanks, and many other things.
Used in commercial machinery
Aluminium pipes in many layers
Used to make roofing panels
Every gutter system may be designed using these metal coils.
What Makes Matco Industry the Best Option?
We can offer our customers customized manufacturing services based on the requirements of the project. The coil is available in a range of widths and finishes. We provide the goods for use in both household and commercial settings.
In addition to these fantastic advantages, Matco Industry is the top supplier and manufacturer of pipes and Tubes. You can rely on us for a top-notch solution. We provide the consumer with total flexibility. For any form of assistance, get in touch with our team of experts. We have access 24 hours a day, 7 days a week, to respond to client questions.