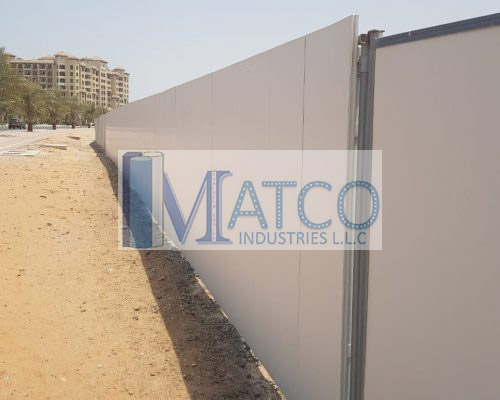 Eco Plastic Fencing in Saudi Arabia
Leading producer Matco Industry is outfitted and equipped with contemporary technologies. We provide a wide selection of plastic fences. The chemicals used to create our plastic fence goods, polyethylene, and polypropylene, are of high quality. The greatest substitute for metal sheets has proven to be this kind of fence material. Eco Plastic Fencing is a product with exceptional durability that is also beneficial to the environment.
Description
What Does Plastic Mesh Mean?
Due to its lightweight and ease of installation, plastic mesh is mostly utilized in gardens. Different colored plastic meshes are available, and they may add decorative elements to a landscape. As providers of plastic fences, we can alter the mesh to meet the needs of our customers. We can provide you with plastic mesh in a variety of sizes and forms, including chain-like plastic mesh, hexagon plastic mesh, square-holed polymer mesh, and a lot more.
There are several benefits to plastic fence products:
Plastic fences are lighter than metal fences.
Products for plastic fences are corrosion- and rust-resistant.
They are simple to install, and they may be used to completely fence a garden, a park, chicken coops, etc.
They are mostly resistant to the weather.
The goods are renowned for their extreme toughness and longevity.
Why is Matco Industry the top provider of plastic fencing?
Our goods are renowned for their high level of client satisfaction and product quality. There are no flaws of any kind in our items. High strength and longevity characterize our products. We can also assist you with fence installation in the UAE & USA. As the top supplier and manufacturer of plastic fences in the many countries, you can count on us for quality. We provide the items to you at a fair price.