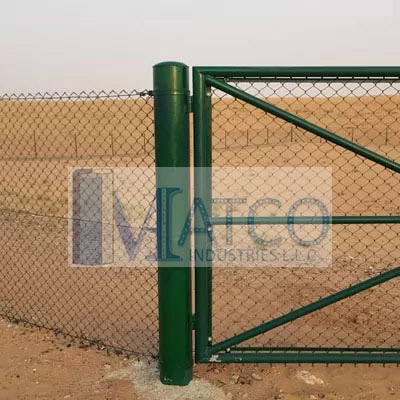 Matco Industry has become one of the greatest sources of machines, metals, and a variety of other items thanks to its extensive worldwide network of clients and colleagues and its impressive history in the markets. The business is a well-known exporter, supplier, vendor, and intermediary of a variety of goods, including sandwich panels, pipes and tubes, stainless steel coils, GI channel, purlin, discontinuous and ongoing hoarding fences, temporary fencing, chain link fence, construction-related materials, and mild steel alongside ERW pipes and tubes. The firm sells moderately priced goods with a guarantee of quality.
The firm was founded in 2012 and is based in Umm al Quwain, UAE.
The business, which has emerged as a significant player in this field, strives to continually improve. The business routinely gets the highest level of customer satisfaction.
Our Mission:
The mission of the Matco Industry is to provide trustworthy service that surpasses all others. By making sure that every project is completed on time and under budget, we continuously work to surpass expectations. We take pleasure in our dedication to guaranteeing the happiness of our customers. In business, it has also helped us get recognition for our performance.
Our Vision:
To maintain Matco Industry's standing as the premier security fence supplier in the UAE (Dubai, Abu Dhabi, Ajman, Sharjah, Fujairah, Al'Ain, along with Ras-Al-Khaimah), Oman (Salalah, Muscat, Ibri, Sohar, as well as Nizwa), Saudi Arabia, Bahrain, Iraq, Kuwait, along with North Africa (Algeria, Egypt, Libya, Morocco, Sudan, Tunisia, Western Sahara).
Our Values:
Customer satisfaction and services at Matco Industry are our top priorities. Our success gets defined by the service we provide using our ability to function as a team. Matco Industries' rigorous quality control procedures help preserve the high caliber of its goods.
Conclusion:
Matco Industry strives to be a dependable and trustworthy supplier and is dedicated to delivering the highest possible output and best quality service through the hard work of each team member with responsibility and mental fortitude.